Open Goaaal is the best Soccer Training Goal, Rebounder, and Backstop all built into one single soccer goal! What is the best soccer rebounder?  How about the rebounder that is also a training goal and backstop!
Are you tired of spending all your training time chasing down missed shots?  Open Goaaal is the answer to this problem! The goal is surrounded by extra  tensioned netting, preventing missed shots from going astray! The next time you miss a shot not only does the net stop the ball, but it also rebounds it!
Now you and your kids can practice with peace of mind! No more worrying about having to chase the ball down, breaking windows, balls going over the fence, or destroying the landscaping. Measuring 8-10 ft tall and up to 29 ft wide (depending on the model), Open Goaaal rebounds almost all missed shots, no more delaying practice!  Now available in 3 sizes: Large, Standard, and the recently launched Junior Model!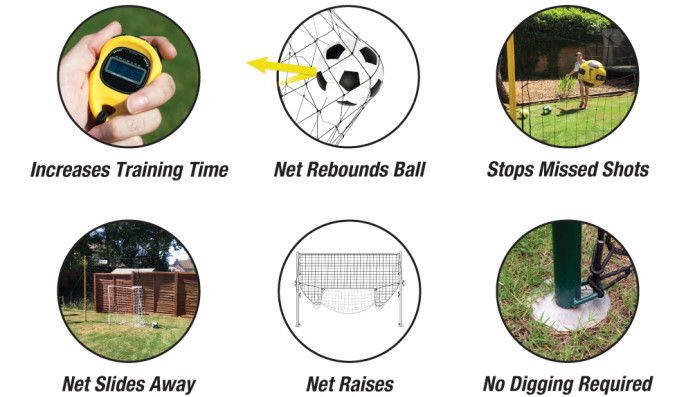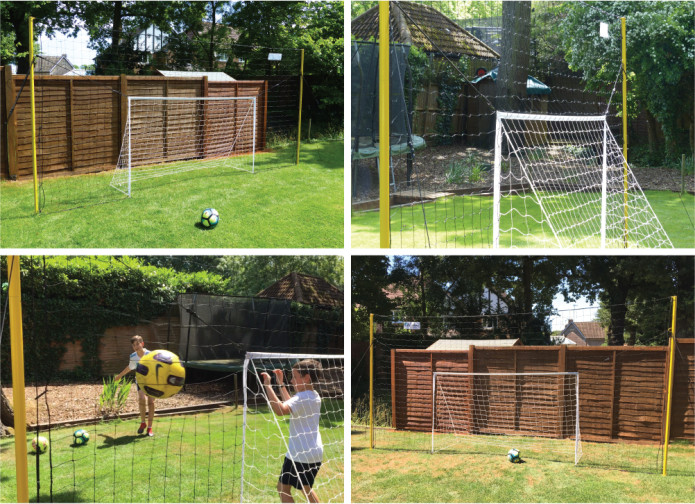 Kids love Open Goaaal (Open Goal) because their play and practice time is increased. No more chasing down missed shots. The ball will simply rebound and continues in play. This also allows shots to be practiced at full power. Your neighbors will also appreciate not having to retrieve errant shots. The kids can play for hours with minimal interruption!
 Standard Size Goal Shown
Coaches know that practice makes perfect! This is why coaches enjoy Open Goaaal so much. When you miss, you often have to go chase the ball down, which is time wasted that could be spent training. Open Goaaal also allows you to practice accurate shooting into the corner of the goal, without wasting time. 
The tensioned net also allows many different types of training, just like a normal rebounder! Now players can shoot with confidence, practice passing, and ball touches all with the same Open Goaaal.
Standard Size Goal Shown
Parents love Open Goaaal because it keeps kids playing longer outside. Kids get tired of chasing down bad shots long, with Open Goaaal they won't have that problem any longer. 
With Open Goaaal parents now have the opportunity of practicing shots with their kids. It allows you to spend more time having fun and getting better or watching your kids get better. 
Open Goaaal is easy to maintain and easy to put away. The goal and extra retaining netting can easily slide away for cookouts or for mowing the lawn. This is the ultimate practice goal! It truly is the best soccer goal on the market!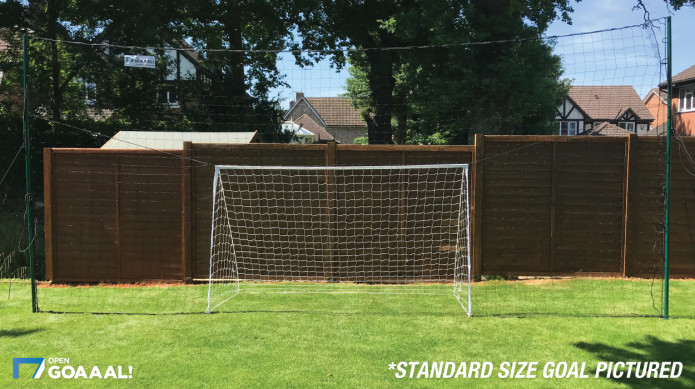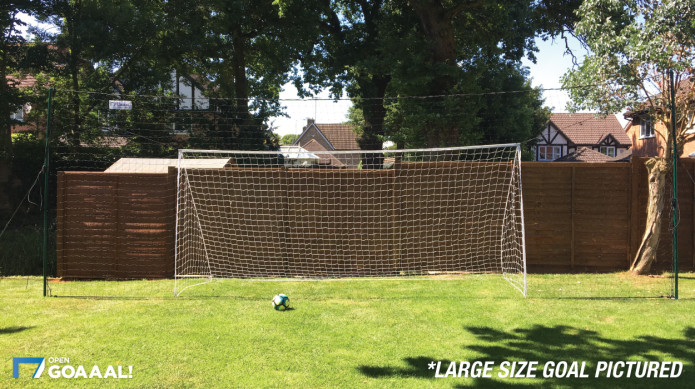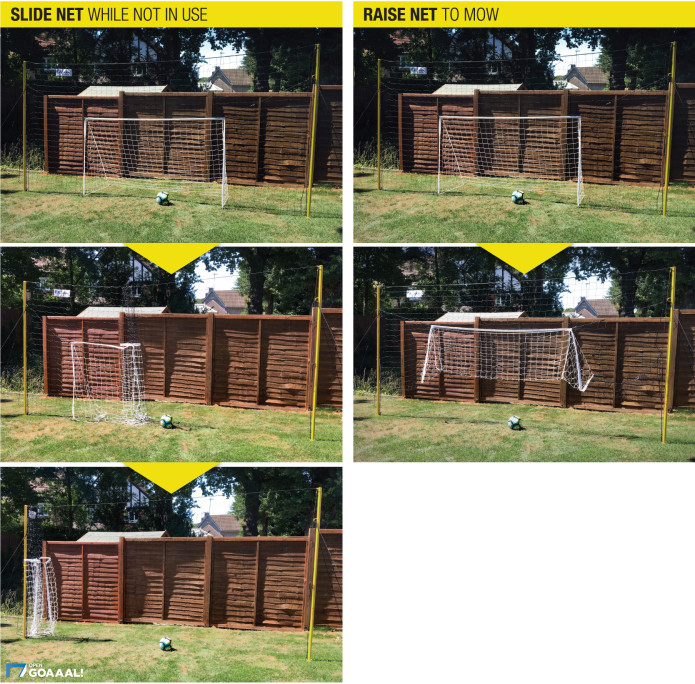 JUNIOR




Do you have a large yard? Read on below! 
Although we are crowdfunding the Junior model now...we do have the Standard and Large versions available for immediate purchase. So, if the Junior size is just a little too small for your game, or your kid needs a larger goal, be sure to check out the Standard or Large model!

STANDARD & LARGE


NOTE: The Required Surface Area dimensions listed above indicate the total yard space required for setup, including the guy wires for pole support.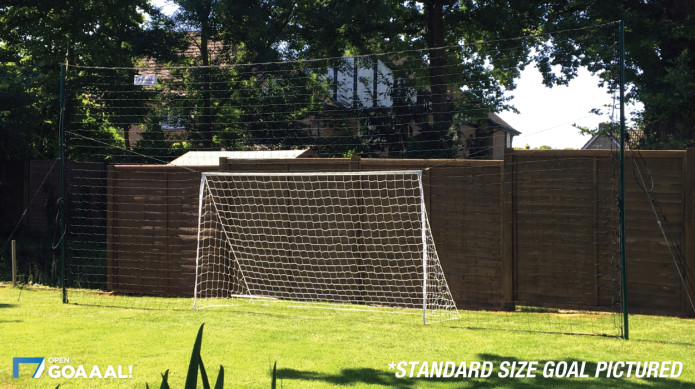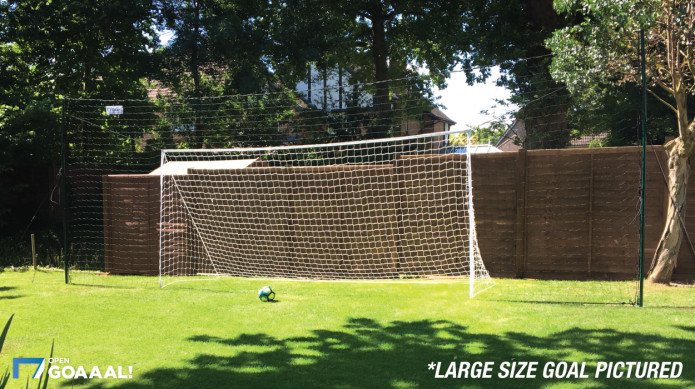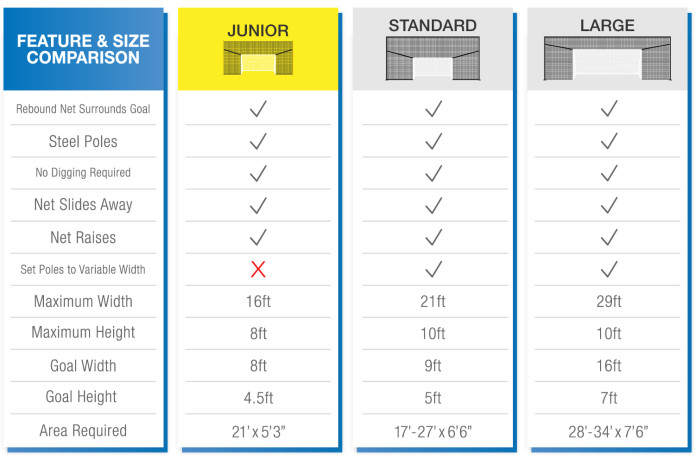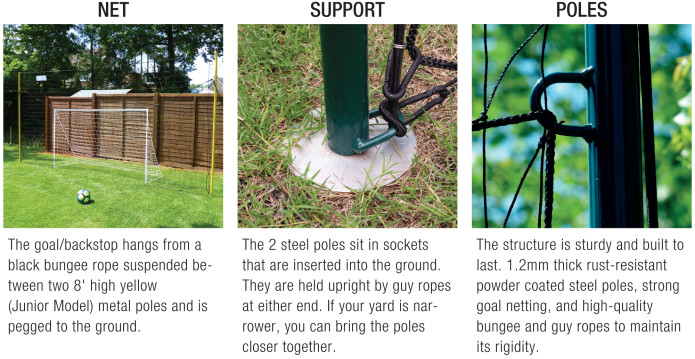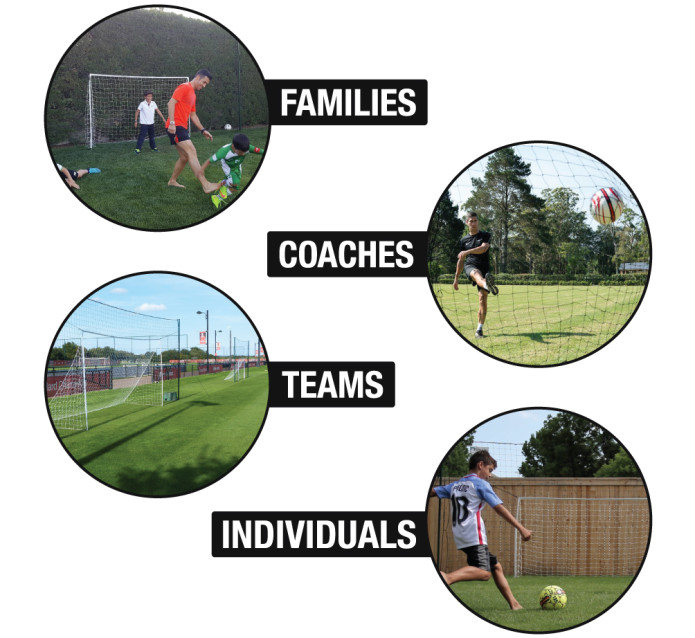 We are proud to bring the Open Goaaal Junior from across the Atlantic to the USA. Over in the UK where the inventor is based, the existing larger sizes have become a massive hit! 
Used by Liverpool FC Academy.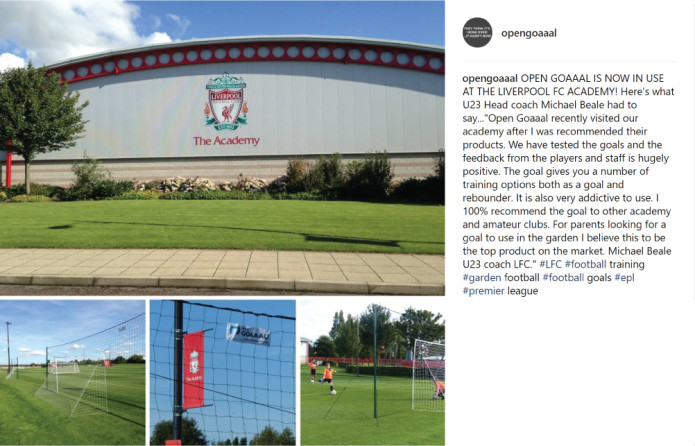 TOP PLAYERS FROM THE EPL & OTHER INTERNATIONAL LEAGUES have them at home for their own use. Below are just a few!

Not a pro? Don't sweat it!
No matter your skill level, OPEN GOAAAL is for you!